All Sorts of Things on Friday
Y'all, I can't believe it's already Friday! What! Where did the week go? I feel like it was the weekend – like yesterday – and now we're swinging into our second weekend of September! I don't know, something seems up to me, but whatever is going on, I must say, this week had some pretty awesome days! Last week we hit a few bumps in the road, but this week, well, for the most part, things are brighter and better. If there's on thing I learned, it's that life is all about balance.  Listen, it's easy to preach this, but I get it, it's not always the easiest to see and live by and recognize. There are going to be good days, and not so good days, but it's all okay, and it's all how you look at the situation and handle it.
1. WE HAD OUR WISCONSIN INSTALL
Guys, I am so excited about our install in Wisconsin this week!  Y'all the views of this house are literally breathtaking. It's the perfect mix of cozy, rustic and modern, creating the perfect space to just relax, live, and embrace the best parts of life! We went in with neutral tones, like camel, gray, and natural walnut colors, and went in with bold black accents with the windows – bringing a very modern vibe to the space. We also played with a lot of textures with a leather chair offsetting the couch, and leather stools, while also adding furniture with metal bases! Y'all this was so much fun to do. I feel like it's the perfect mix of everything and truly represents who we are at Meg Made.
2. DO GOOD EVEN IF BAD THINGS HAPPEN
This quote is something that I've brought into this week, and something I will try to keep in the back of mind when dealing with all situations. Last week, I've touched upon how one of our employees, that my family and I really cared for, had stolen our camera and sold it for money for a drug relapse. It's not even about the camera, but we just felt so hurt, and so heartbroken that this had to happen to him. But no matter what, and even though something bad happened, we had to remember to still do good things. The joy that comes from doing good, and helping others, and taking a chance on others, is something that can't be matched. Don't let any situation in life dull your sparkle. Maybe it sounds cliche, but it's really true. Always stay true to yourself, and don't let negativity bring you down, and don't let a bad situation change your heart.
3. SHEER EXHAUSTION
Anybody else struggling with the back and forth of temperature?!? My body is like freaking make up your mind! It makes me feel so sluggish and I really don't like it. Ready for fall, it is my favorite season.
4. GRATEFUL FOR OUR NEW AMAZING AU PAIR
We are still devastated that our dear Laura has moved back to Colombia, but we are so grateful that Yaha, our new au pair is so wonderful. She had Finn make this for me on Tuesday. There is nothing more I love than getting photos or messages from my kiddos while I am at work!
5. MY TWO GO TO PANTS RIGHT NOW
I ride a fine line between mom yoga and dress casual. These are my favorite yoga pants (and are so inexpensive). They are soft as butter, don't cut off circulation around my middle and are well made for their price.
Now these jeans are my first pair that make me feel comfortable after having my third baby. My body has not bounced back like it did after my first two and these suck me in in the right places, while also being very comfortable.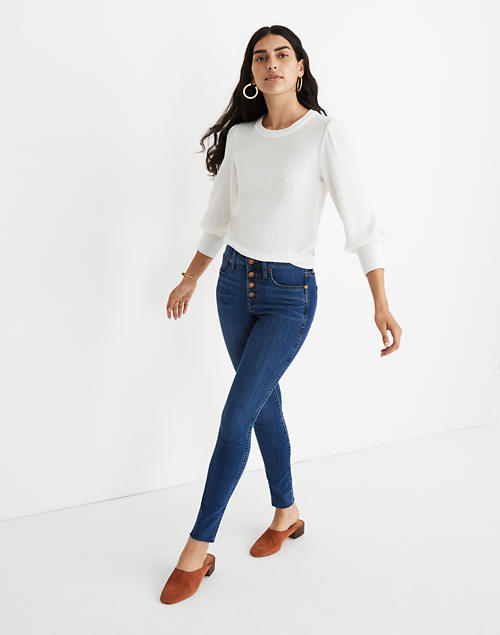 HAVE AN AWESOME WEEKEND YALL!
The post All Sorts of Things on Friday appeared first on MegMade.