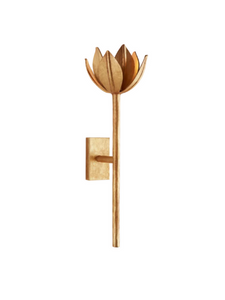 If in stock, this item takes 2-3 weeks to ship! If not in stock, one of our team members will reach out to you within 2-3 days after you have placed your order. Please reach out to us at hello@megmade.com for the most up-to-date timeline. Please note that this lead time is subject to change.
Lighting Specifications: 
Height: 20.5"
Width: 5.5"
Extension: 7.5"
Backplate: 2.75" x 4.75" Rectangle
Socket: E12 Candelabra
Wattage: 60 G16.5
Requires Smaller Outlet Box
Weight: 3 lbs.